Frozen
is a 2013 animated movie produced by Walt Disney Animation Studios and released by Walt Disney Pictures. It stole the hearts of millions, including my goddaughter. She would watch Frozen all day long and at 4 years young new all the words. It ranks as the highest grossing animated film of all time.
Frozen has little girls all over wanting Elsa and Anna Frozen based parties. I've gathered together my favorites for you. Some are expensive and some aren't. I've tried to gather my favorites with a fluctuations of prices for everyone to be able to enjoy.
Invitations
Invitations to your party should reflect what your party is going to look like, your theme. The same Frozen theme should continue throughout the party. Pick colors that you would be able to purchase other items with, such as your tableware.
This one is on the fancy side, with touches of elegance in the script. Elsa is featured at the bottom right and Olaf in the upper left. This would be nice with blue as your main theme color. Click on the pictures below for more information and to purchase.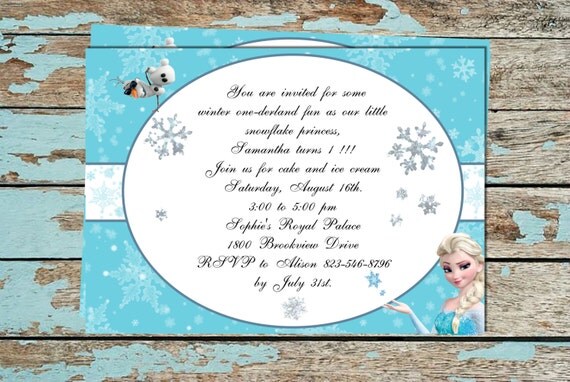 This one below is my all time favorite. It's whimsical, shows Elsa's powers and castle.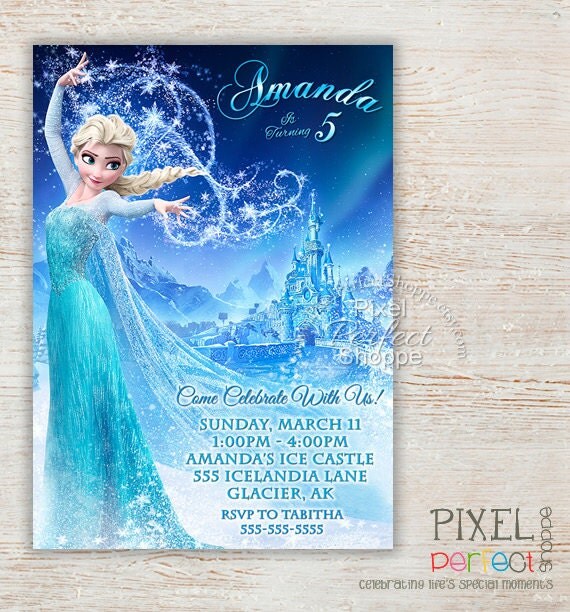 The one below is a fun energetic Frozen party themed birthday invitation. They also have this one for 2 princess's birthday on the same day. It has a bunch of different colors in the invitation and includes Olaf!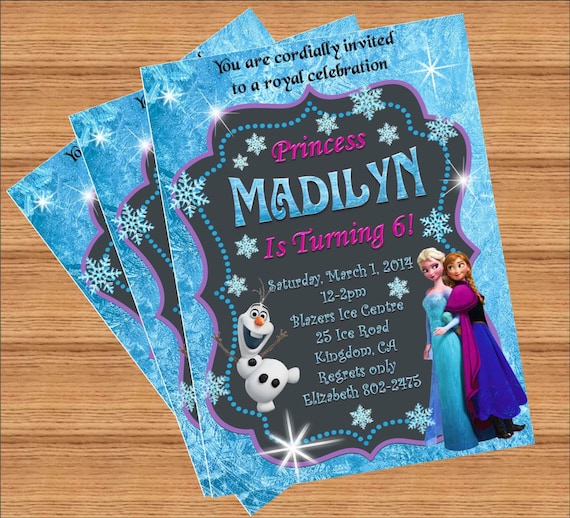 Below is an adorable thank you Frozen card that I thought was super cute and had to include into my Frozen birthday favorites. Plus, they are only $1 each!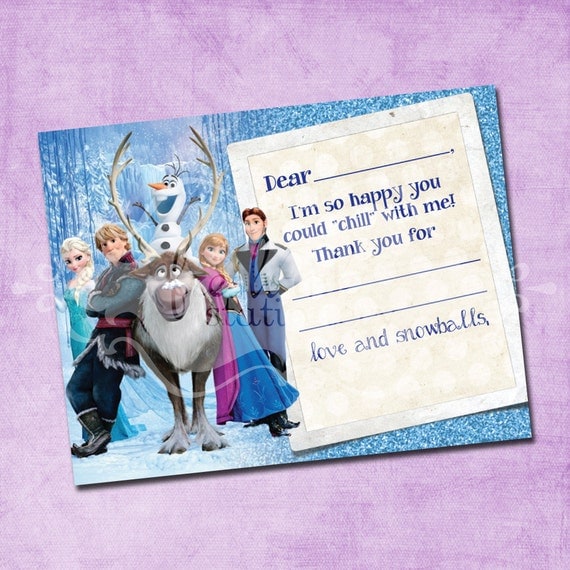 A "fancier" thank you card is pictured below for the party that is more elegant.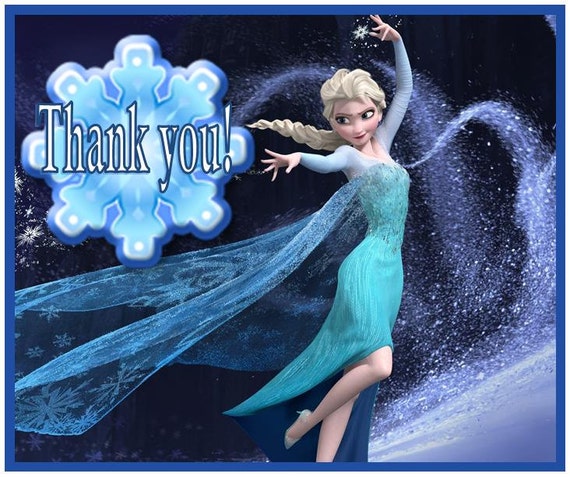 The Princess Frozen Dress
What could be more important for picking out our little girls dress for the her own princess party or as a guest. I've gathered my favorite to make it easier for your. Here we go...
Olaf is one of my favorite characters. I had to include two dresses I found that are Olaf inspired. The first one is super cute and casual. At only $30, you can't go wrong. If it's a winter party, cover your little girl with a sweater or wear a shirt underneath with sleeves. Pair this with sandals, or tights and boots. Cute option.
This Olaf dress below is the most adorable "fancy" dress I've seen. It's "oh so cute." It starts at $60.
This Elsa dress is simply adorable and comfortable to run around a party in. It shows your child's age and name. Just adorable for a Frozen party.
The next Elsa dress is comfortable. Great for the birthday girl to run around in all day and still look great.
This next Frozen princess dress is great for the star of the party.
The dress below is the perfect Anna dress from Frozen. I searched and searched and found this one.
Parents of the Party
Mom has to look good when hosting a Frozen Princess party, and this is the perfect top to wear. Pair is with a pair of jeans, leggings, and you are set.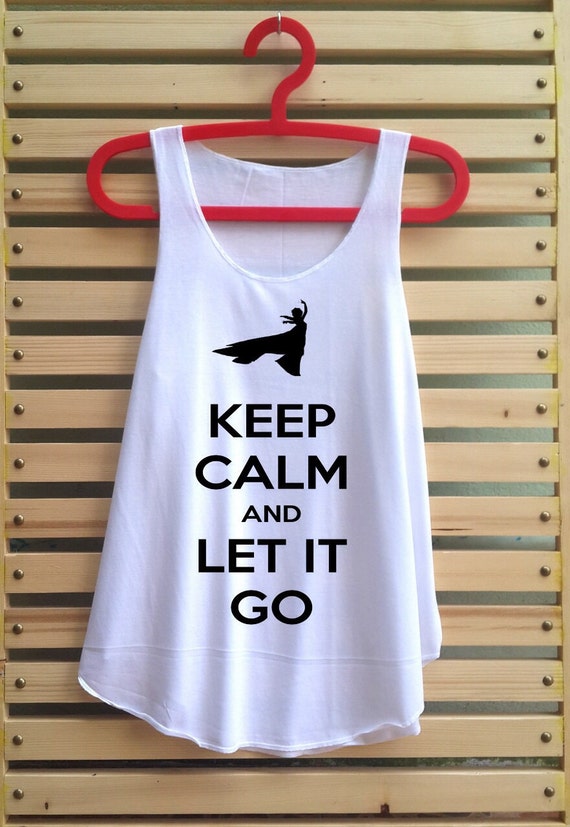 For Dad to wear to the birthday! Here below is the perfect shirt.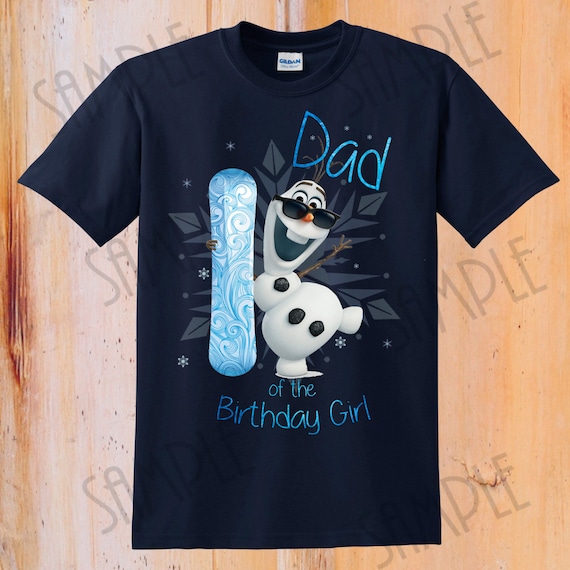 Favors
What could be more important than favors. You can purchase the ones below, or you can make your own! The girls invited need a special gift to remember the party, this is just spot on!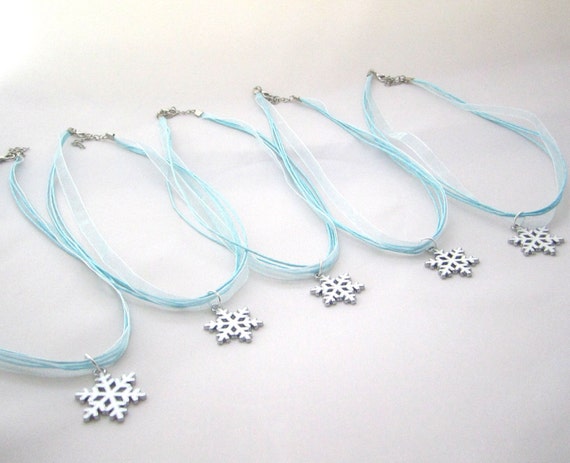 Decorations Frozen Party Ideas
If your party in inside, then you have to have Elsa firing off some snowflakes. Here is a fabulous temporary idea and inexpensive. Every mom loves that combo.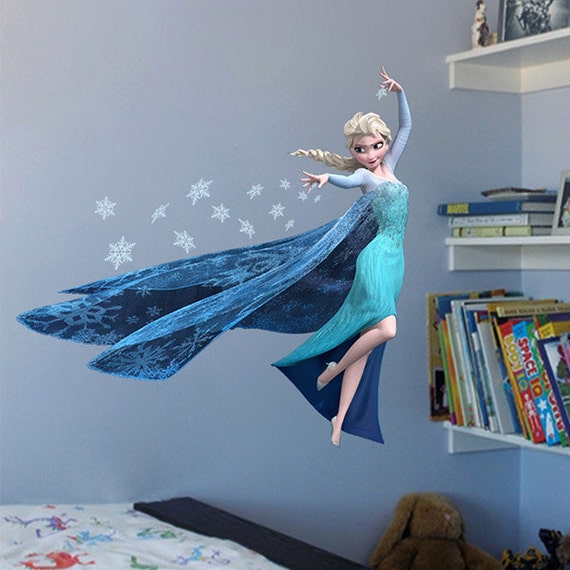 Everyone is a Frozen Princess
To treat everyone at the party like they are a princess, think about getting them their own crowns.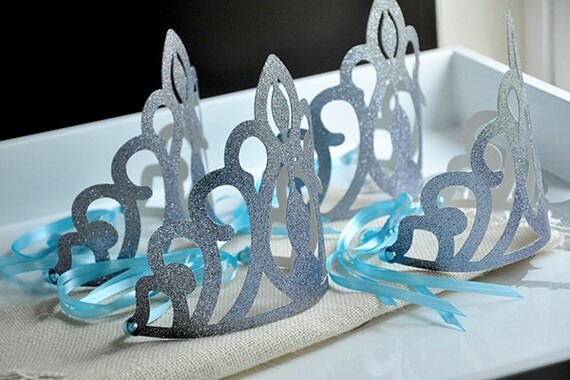 Adding this next special piece to ANY cake will make a HUGE difference. I just love this "Let it Go".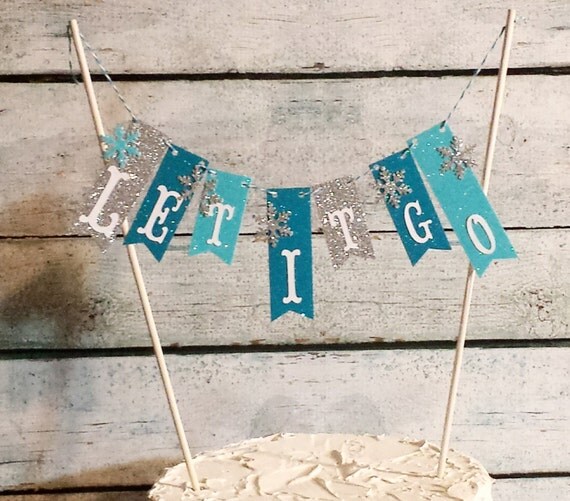 If your making cupcakes for you Frozen party, you might want to think about adding these snowflakes.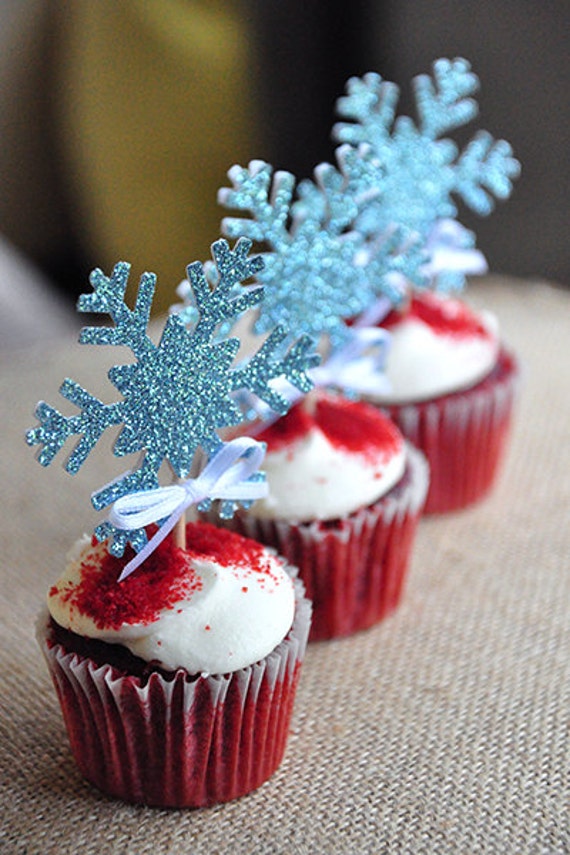 Hiring and Elsa and Anna princess is a great idea to any party. They can be found in your yellow pages or online. Adding colorful balloons to your party is a great idea. What ever you do, make sure your little girl has a great day and a party to remember. Hope you enjoyed these finds.